Wynne Ahern
FOUNDER AND CEO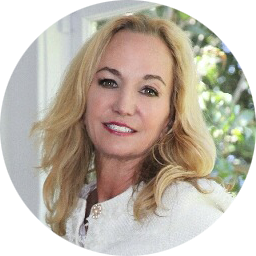 Wynne Ahern is a communications strategist with over twenty years of corporate, brand and product communications experience in the technology industry. Wynne is the founder and CEO of CommStrat, a boutique public relations firm primarily servicing business and consumer technology startup companies. Over the course of her career, she has positioned, launched and marketed hundreds of products and companies in a wide variety of market segments including Fin Tech, Ed Tech, and Pro Tech.
Prior to founding CommStrat in 2002, Wynne held senior positions at Edelman and UpStart Communications (a Fleishman-Hillard Company). A former litigator, she practiced business law in San Francisco for four years before entering the technology communications arena. Wynne is a passionate storyteller, and draws on her legal training to crafting compelling, airtight stories that resonate with targeted audiences.
Wynne specializes in communications strategy, media and analyst relations, digital strategy, social media, speaking programs, writing and media training. She also mentors rising tech entrepreneurs, working with accelerators and incubators including the Evestnet Yodlee Incubator and serving as a mentor and preferred provider for Alchemist Accelerator.
With a proven talent for making companies and their products stand out from the competition, Wynne has played a central role in helping startups build mindshare and market share; many of her clients have had highly successful exits.
Wynne holds a J.D. from the University of San Francisco and a B.A., cum laude, from Denison University. Additionally, she studied at Middlebury College where she focused on Spanish and Iberian studies.